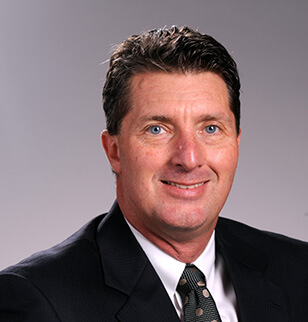 RICK is pleased to welcome Ed Walton, PE, to our team as a Senior Project Manager/Public Agency Liaison in the Public Works Division. As a key member of our project delivery team, Ed will manage public works projects, specifically pipeline and transportation tasks for as-needed contracts. Additionally, he will augment client staff for the City of Lemon Grove as the City Engineer and Sanitation District Engineer and for the City of Murrieta, where he will oversee a variety of Capital Improvement Projects (CIP). While contributing senior-level project expertise to the overall public works project portfolio and delivery process, Ed's active engagement in risk evaluation and mitigation, business development, and technical execution will help optimize value outcomes for RICK clients.
Ed's expertise and experience complement RICK's client service focus. In the public sector, Ed served the City of Coronado in various roles during a tenue of 33 years, including as a City Engineer and the Director of Engineering and Project Development. Under Ed's leadership in developing and implementing an annual CIP averaging $4M, the City of Coronado was awarded dozens of industry awards for its project delivery. His accomplishments include several award-winning projects, such as the Transbay Sewer Force Main, the Pomona Avenue Roundabout, and the Naval Base Coronado Coastal Campus Force Main. As he departed his position, Coronado was proclaimed "Ed Walton Day" to honor his lengthy service and myriad of accomplishments.
"We are excited to welcome Ed to our team, giving clients access to a consummate professional with extraordinary expertise and stature within the industry. Ed will contribute senior-level project proficiency to our overall public works project portfolio throughout the western United States."  —Kai Ramer, President and COO of RICK Engineering
Impressed by RICK's client care and service offerings, Ed is excited to be joining the company to continue the high-quality project delivery he witnessed while working for the City of Coronado.
Also active in the industry, Ed has served as president of the local American Public Works Association (APWA) chapter and is currently the chapter delegate to the national organization. Additionally, he serves as part of the host planning committee for the upcoming 2023 APWA National Convention in San Diego.
Welcome to Team RICK, Ed! We are excited for the opportunities your contributions will bring to our clients, our communities, and our team.