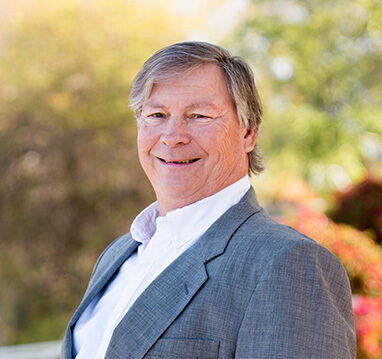 RICK's Phoenix team is pleased to welcome Michael A. Banta, RLS as a survey manager. He leads and works with his staff of survey analysts and field surveyors to prepare surveys and survey data for all types of development and infrastructure projects across the state for both private-sector and public-sector clients. Mike collaborates directly with clients to ensure we prepare survey deliverables of all shapes and sizes that consistently meet needs, timelines, and budgets. In his short time at RICK so far, he has proven to be an excellent communicator with both internal and external teams. Mike pays close attention to details, both large and small, with client service at the forefront of every project.
Mike joins RICK with 30 years of experience as a Registered Professional Surveyor in Arizona, Virginia, and Nevada, most recently serving as survey services leader at Westwood in Phoenix. He has worked across the state and has experience in all facets of land surveying. Mike's involvement in numerous high-profile projects includes the PHX Sky Train at Phoenix Sky Harbor Airport, the Phoenix Convention Center Expansion, and many master-planned communities and major highway projects.
"Mike is a great fit here at RICK. He brings many years of experience and will be a great mentor and asset to our survey team. We are very happy Mike is here to help us and to provide valuable expertise to our public and private clients. His involvement with our Phoenix team provides additional confidence that our work is getting done and getting done right." —Jason Segneri, RICK Land Surveyor & Principal
Active in the industry, Mike is a member of National Society of Professional Surveyors, the American Society of Civil Engineers, and the Arizona Professional Land Surveyors. He holds a bachelor's degree in forestry and wildlife from Virginia Tech.
Welcome to our Phoenix team, Mike! We are excited for the opportunities your contributions will bring to our clients, our communities, and RICK.