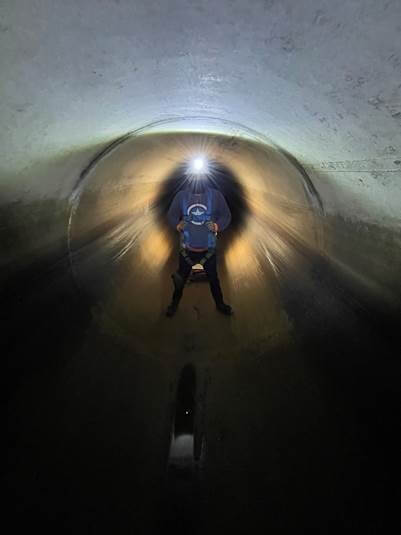 RICK's survey team is partnering with the San Diego County Water Authority (SDCWA) on the crucial Northern First Aqueduct Rehabilitation Project. This historic aqueduct forms part of the agency's extensive water transmission system, which serves over 90% of San Diego County's population (over 3 million people), supplying safe and drinkable water to meet daily needs. Over time, however, tunnels begin to deteriorate and require surveyors to create a precise 3D map environment to assist in identifying what repairs need to be made and where.
Honored to join the SDCWA in its mission to provide a safe and reliable water supply to the people of San Diego, our RICK surveyors were excited to have a hand in the project. They consider important work opportunities like this to be incredible aspects of their careers.
"Everyone has 'career projects,' and I'm lucky enough to have worked on this one with SDCWA." —Brian Laird, Project Manager | RICK San Diego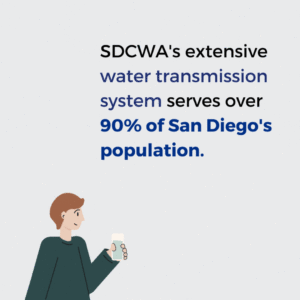 The team is challenged in the project by taking on a specialized scope and required training. With the importance of the project as paramount, the SDCWA and RICK are working together to ensure many more years of safe water through the decades-old aqueduct.
To identify critical infrastructure maintenance needs, the rehabilitation assessed three tunnels. While the aqueduct has proven stable for over 70 years, the interior lining has taken a toll since the early 1950s. With this in mind, the SDCWA commenced the process of enhancing the interior surface of the pipelines, with construction scheduled for next year. RICK joined the project team to provide surveying services using 3D laser scanning of the tunnel's interior.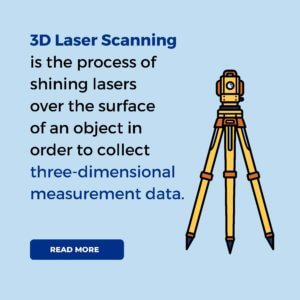 Beginning in December 2020, survey staff took trips down into three sections of the aqueduct with RICK's 3D laser scanning equipment. This was no small task, since certain sections of the aqueduct range from 300-400 feet deep and total 27,000 feet in length. To receive clearance for this type of underground work, Team RICK's Jose Gonzales, Peter Franchak, and Alfredo Gonzalez underwent eight hours of confined space training with SDCWA's safety and rescue teams. While down inside the pipeline, the team scanned for changes in the surface of the tunnels, such as calcium buildup and cracks. It was challenging work, but the team left feeling excited and fulfilled.
"At first, I didn't think much of the project. It was just another scanning job, until the day before and morning of, when it hit me that a mountain would be on top of me. So, naturally, I was a little nervous. But overall, it was an exciting project to be part of. We worked long days, and when we climbed out of the pipe the fourth day, we were exhausted, but it felt like we had done some great work. That's why I like laser scanning; it's the solution to so many engineering problems." —Jose Gonzalez, 3D Laser Scanning Specialist | RICK San Diego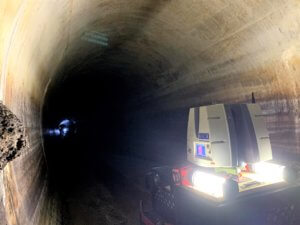 With the information they gathered, RICK's experts built an interactive portal website to enable virtual site walkthroughs, which proved especially helpful due to the difficult-to-access nature of the project site. SDCWA's design and construction teams will use the portal and project deliverables to mitigate risk and uncertainty, as they are now empowered to make faster, more informed project decisions for the repair and rebuilding of this critical structure.
"It has been a pleasure working with the RICK team from the start of planning the work to seeing it come alive in the interactive web portal. The high-resolution profiling of the interior of the tunnels has enabled us to select the right rehabilitation techniques and plan sufficiently ahead of time to implement the rehabilitation without impacting the regional delivery of water." —Eric Rubalcava | Principal Water Resources Specialist, SDCWA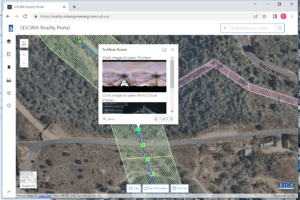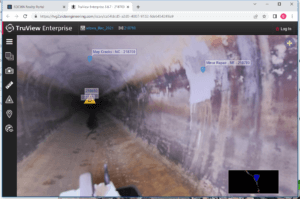 In addition to the opportunity to follow their passions and work with advanced surveying equipment and software, RICK staff are grateful for their partnership with the SDCWA and for the opportunity to play an integral role in ensuring safe water supply for communities close to their hearts. Here's to safe water in San Diego for years to come!