Brian Mooney, FAICP, Principal and Senior Vice President of the Planning and Design Division at RICK, received the 2022 Al Reynolds Memorial Lifetime Achievement Award from the Association of Environmental Professionals (AEP) at the association's annual conference on April 11th. AEP recognized Brian for his leadership in environmental and urban planning, his success in developing award-winning city and regional plans, and his mentorship of young professionals throughout his career.
Brian's career is full of achievements, but his integration of environmental and cultural values into planning and his expert use of public involvement programs are especially impressive.
"It has been one of my greatest passions to be part of a profession that makes a difference in the world we live in by integrating environmental and cultural values into our communities, and to be recognized by my colleagues for my work and mentoring the next generation of planning leaders means the world to me and my family." —Brian Mooney
After earning a bachelor's degree in anthropology from San Diego State University (SDSU) and a master's degree in urban history from the University of San Diego, Brian started his career working for the County of San Diego in 1975 with the Office of Environmental Management, where he helped establish the first guidelines to implement the California Environmental Quality Act. He also served as the principal spokesperson for the Environmental Review Board at the County Planning Commission and played an integral role in developing the first community plans adopted in San Diego County.
In 1979, Brian formed his own interdisciplinary community planning and environmental studies firm. Mooney and Associates was one of the first firms of its kind, and Brian was instrumental in developing master-planned communities, general plans, and tribal projects throughout California and the United States. He then sold the practice in 2007 and formed Mooney Planning Collaborative, where he pursued documentary filmmaking and spent time teaching at the New School of Architecture. Eventually, Brian joined the RICK team in 2015 as Practice Leader for Urban Planning and Design for all 10 of RICK's offices.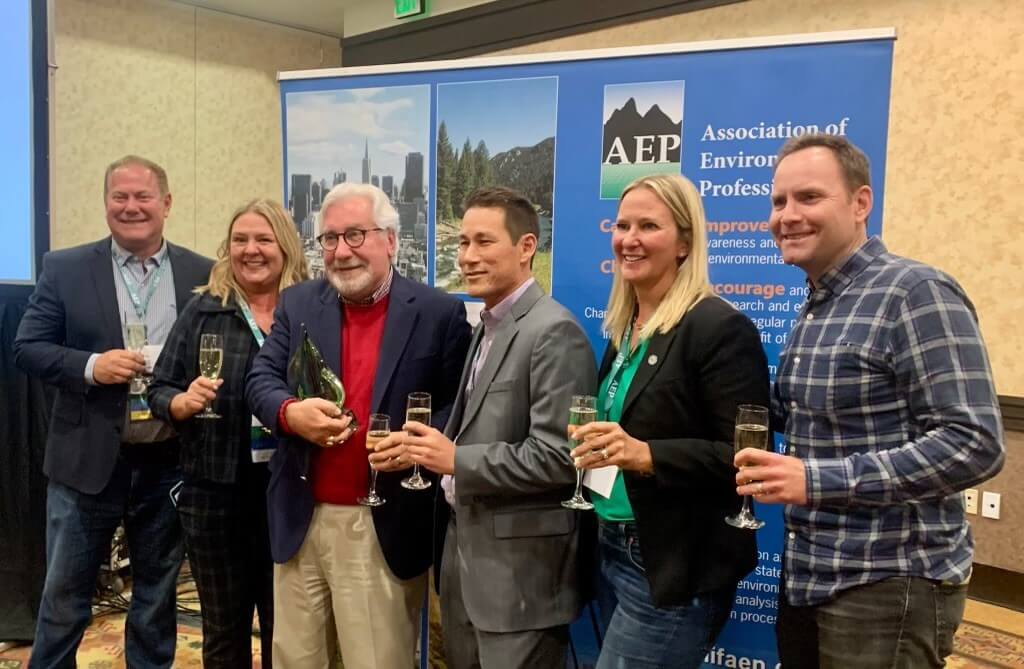 As a member of the College of Fellows of the American Planning Association, Brian held leadership positions at several professional and nonprofit organizations, including the Planners Emeritus Network, the San Diego Holiday Bowl, the San Diego History Center, and SDSU Friends of Anthropology. He currently serves as Chair of the San Diego/Tijuana Urban Land Institute.
Congratulations, Brian! We're proud to have your leadership and innovation on Team RICK.