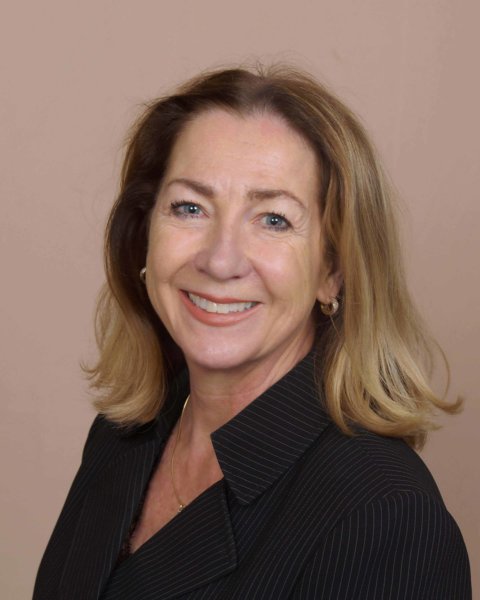 The San Diego Business Journal honored Patricia Trauth, PLA, AICP, LEED AP this week as one of San Diego's Top Women of Influence in Architecture. This list of influential local women celebrates female trailblazers in architecture and design by highlighting their careers and accomplishments. Patricia embodies "influential" in every way. She has dedicated her career to innovation and excellent design, enhancing the landscape of San Diego for over three decades.
A RICK Principal, Patricia manages our landscape architectural staff and services at all 10 offices. As a licensed landscape architect in California, Colorado, and Arizona with 35 years of experience, she has planned and designed numerous public and private projects, many of which are award-winning.
"I am passionate about landscape architecture and hope, in a small way, I am having a positive impact on development in San Diego. It is such an honor to be recognized by my peers." —Patricia Trauth, PLA, AICP, LEED AP
Patricia also actively practices sustainable design. As the landscape architect of record for over 12 projects at the San Diego International Airport, she shifted the airport's philosophy to embrace a regional, drought-tolerant landscape. Patricia also brings her expertise to RICK's operations as head of the Green Team Sustainability Program.
Appointed by the mayor, Patricia began her term as Mobility and Traffic Safety Commissioner for the City of Encinitas last year, and she is an active member of the American Planning Association, Landscape Architects Technical Committee, and the American Society of Landscape Architects. She taught courses at San Diego State University and the NewSchool of Architecture & Design and was inducted into the land economics society Lambda Alpha International in 2021.
Patricia's vision, experience, industry leadership, and enthusiasm for mentoring young landscape architects makes her an invaluable asset to RICK and the communities she serves in San Diego. Congratulations on this prestigious recognition, Patricia!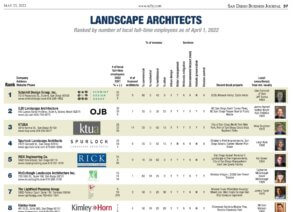 In this same issue, look for RICK's feature in the 2022 List as a top landscape architecture firm in San Diego! RICK is honored to be selected among other prestigious firms and recognized for its contribution to San Diego's community of business.
You can find the full list of industry-leading Women in Architecture, Patricia's feature, and RICK's recognition in the May 23rd edition of The San Diego Business Journal.