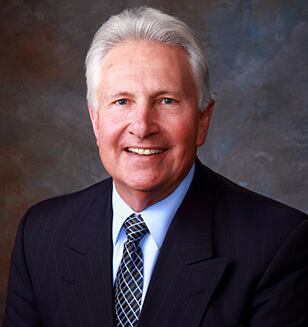 Roger Ball, Principal and Past President of RICK, celebrated his long and successful career with colleagues, friends, and family at his retirement party on January 18th.  Several attendees traveled long distances to join in on the special occasion, and festivities included a few surprises for the beloved Past President.
First, Roger received two proclamations he says he will "never forget" from local California politicians he's worked with on behalf of RICK and all local professional design firms. From the office of State Senator Brian Jones (previous California State Assemblyman and City of Santee Councilman), Roger received an award of leadership acknowledgment. And, from the office of current San Diego County Board of Supervisors member Joel Anderson (previously California State Senator and California State Assemblyman), Roger was given a lengthy proclamation, including the naming of January 18, 2023 as Roger Ball Day!
These two individuals were particularly helpful to Roger in leading a legislative effort to pass SB 496, which accomplished reform in indemnity law for architects, engineers, surveyors, and geologists in California in 2017, a major highlight of his career.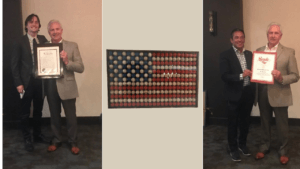 The room was also wowed by a thoughtful gift from Don Druse (Principal at RICK) and his team. Knowing that Roger is an avid baseball fan, they constructed a unique art piece using 273 individually painted baseballs forming a United States flag. Roger said, "A special wall in our home will soon be proudly displaying this piece."
Roger's accomplishments over the course of his career have been notable and numerous. He spent his entire career at RICK, working his way up from draftsman to President by 2006. Watching the company grow and adjust to changing times excites Roger, and developing and maintaining relationships with clients, industry experts, and fellow RICK employees (some of whom he's been involved with for over 40 years) proves particularly gratifying for him.
"As I reflect on my career of almost 49 years, I am grateful to have been surrounded and supported by so many talented fellow employees. We have been able to work together in a family atmosphere at RICK. Over that period, we've successfully weathered at least five economic recessions and have continuously been able to foster company growth in business and in the development of new leaders.

My 15-year tenure as the company's President was unfortunately bookended by the Great Recession in 2008 and COVID-19 in 2020. Nonetheless, we achieved many successes in between."  —Roger Ball | RICK Principal and Past President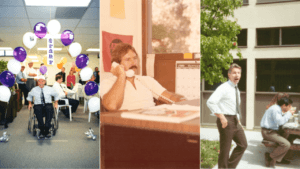 Roger will still be actively involved in company business in the coming months, primarily managing the renovation of the San Diego office. He also plans to stay involved with professional organizations as Co-Chair of the State Legislative Committee for ACEC and Chair of the SDSU College of Engineering Dean's Advisory Board.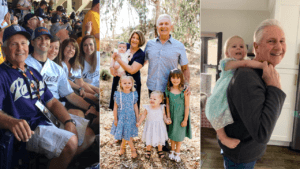 As he begins his retirement this year, Roger plans to finally get around to a few often-postponed travel plans and spend time with his wife and children. He's also looking forward to building a garage "man-cave" to keep his cars and desert toys all in one spot.
When asked what he will miss most about working at RICK, Roger said, "The answer is easy, of course: all the great people within the RICK family."
Thank you for all you've done for this company, Roger. You will be missed!